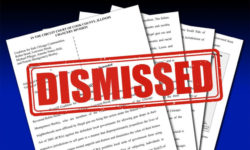 Post-Mueller, the Trump Family1 has embarked on a novel litigation strategy: bringing really bad claims. Making terrible legal arguments is nothing new for the Trumps, but generally they've made those arguments as defendants, often while defending very amateurish and inept attempts to overturn Obama-era regulations. And almost universally, those lost.
Now, however, we see the Trump Family is moving on to offense2, and it's not pretty: Treasury is setting up to argue it can ignore a quite clear statute requiring the IRS send Congress tax returns. Attorney General Barr, to his shame (if he has any), claims he can dictate to Congressional committees the terms of his appearances. Trump Family companies are suing Democratic House Oversight Committee Chairman Elijah Cummings to block a subpoenas on his finances and suing Deutsche Bank and Capital One to prevent them from complying with subpoenas.
What all these cases have in common is that the legal theories on which they are based are tenuous to non-existent.
What gives? These could simply be Hail Mary passes by the guilty: try this because you have nothing better.  Or they could be plays to delay bad news, maybe even run out the clock until the next election with appeals. Or, worst of all, they could be a cynical calculation that some or all of them might find favor before an increasingly stacked judiciary, and a very pro-Trump Supreme Court.  Or, why not, it could be all of the above.
All of these are bad answers.
---
I have decided that from now on I will use the Mafia term while blogging, rather than call it an Administration. [↩]
In the legal sense; in every other sense they've been there for quite some time. [↩]