A couple of days ago I tried to add international roaming for a family member who was planning a short trip abroad to see relatives. It seemed to go through OK.
This morning I get an email from abroad to say there is no international plan on the phone.
So I call Verizon. The customer service rep is very nice. He can't find any record of the order, but offers to re-set it. But every time he texts me a link to confirm his changing the service, I get a message saying there is an error.
After 32 minutes of this, he puts me on hold, comes back, says Verizon has changed the procedure and reps can no longer make these changes directly. Instead they have to walk the customer through it. So I go and repeat exactly what I did a couple of days ago.
I get to the final screen, hit "confirm", and then I get this: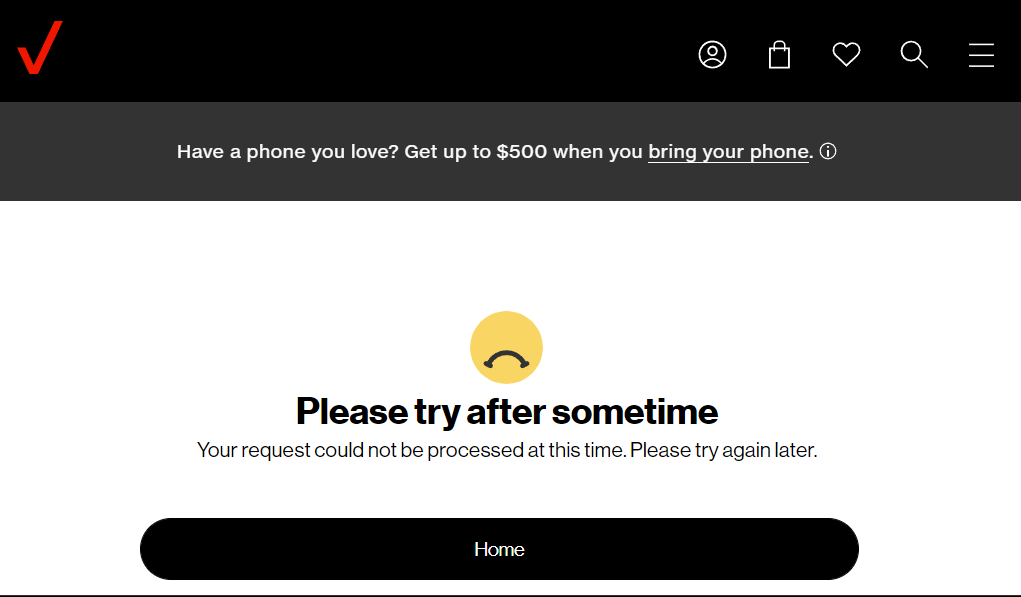 I would give them a point for honesty, except that I translate this to mean "never".
(As I post this, I'm on hold again…47 minutes into the call and counting.)
Update: They sorted it after 55 minutes, 45 seconds…without me having to do it myself again….