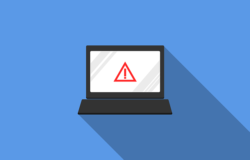 According to an article in ZDNet the government of Kazakstan is requiring all internet users in the capital to install government-issued certificates on their phones and computers. This will allow the government to eavesdrop on all otherwise secured https web communications by routinizing so-called man-in-the-middle attacks.
Starting today, December 6, 2020, Kazakh internet service providers (ISPs) such as Beeline, Tele2, and Kcell are redirecting Nur-Sultan-based users to web pages showing instructions on how to install the government's certificate. Earlier this morning, Nur-Sultan residents also received SMS messages informing them of the new rules.

Kazakhstan users have told ZDNet today that they are not able to access sites like Google, Twitter, YouTube, Facebook, Instagram, and Netflix without installing the government's root certificate.

This is the Kazakh government's third attempt at forcing citizens to install root certificates on their devices after a first attempt in December 2015 and a second attempt in July 2019.

Both previous attempts failed after browser makers blacklisted the government's certificates.