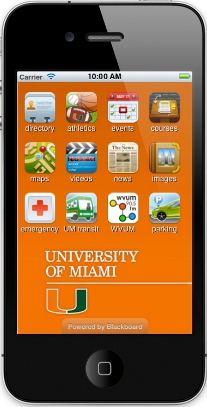 Maybe everyone else knew, but I was surprised to learn that the University of Miami has its own Android/IPhone app.
Of course it's a bloated 10MB monster, but even so. Rumor has it you can use it to check out books from the library, but I haven't figured out how yet. The map looks useful, but a search for "Architechture School" and "Law School" returned not found.
First impression: Looks slick, but it isn't very efficient, and it's not terribly user-friendly. In other words, all very Miami?