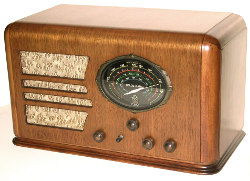 I'm scheduled to be on a call-in to the NPR Cleveland affiliate around 9:30 am tomorrow morning as part of their morning 9-10am talk show, "The Sound of Ideas." Here's the promo for tomorrow's program:
If government — from your local school board to the U.S. Capitol — operated in secret, how much would you trust it? On the next Sound of Ideas, we'll talk to open government advocates about the public's right to know. We'll offer expert advice on how to access public records and keep tabs on your government. Plus, we'll explore how technology is helping to make government more transparent.
There will be a live feed of the show The Sound of Ideas: Transparent Government / ideastream – Northeast Ohio Public Radio, and a podacast afterwards.