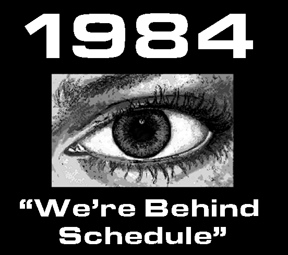 Stewart Baker, ex-DHS guru, ex-NSA General Counsel, writes,
We're actually closer to 1984 than most people realize. Antidemocratic forces have the ability to turn on cameras in our homes and offices — to monitor our every action and every keystroke. That's the lesson of the ghostnet report.
The ghostnet report is about large-scale zombie computer networks. So there's the tiniest bit of hyperbole here, since the cameras being turned on in your home to which Baker refers are, so far, web cams. (The more interesting question to me is which cell phones can be turned on remotely, but the ghostnet report doesn't discuss that.)
Baker wants to sound like an optimist: he tells us he's confident that "the 1984ish powers aren't being exercised by the US government or NSA". I actually share this confidence: Why zombie millions of computers, leave traces and create a host of fourth amendment issues, when the NSA can instead intercept all your packets at the switch?