Joe Garcia has been hanging out at Netroots Nation and talking to bloggers.
He's also being interviewed by bloggers and traditional media. Here he is being interviewed by MTV: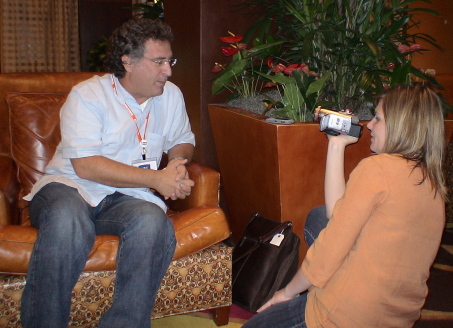 I wish I could say this shows he has the media at his feet, but it's not quite as good as that.