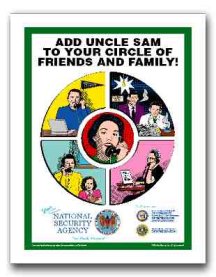 Crooks and Liars » Dodd To Filibuster FISA Bill.
It's pretty sad that the nominally Democratic Senate leadership has
Refused to recognize Dodd's "hold" on the

FISA

bill with full retroactive blanket amnesty for telecom companies that we now know abetted illegal spying on US citizens starting before 911.
Scheduled the vote just before the Iowa caucuses to make it harder for candidates to take part, and shortly before the recess — creating pressure to vote.
I would have hoped that some other Senators would share Dodd's conviction that this issue is worth going to the mat on — one Senator can't keep up a filibuster forever. Three can. Where are the others on this issue?
Thank you Senator Dodd for picking this issue and taking it seriously. (This is Dodd's first filibuster in a 27-year career).