Ok, it's not quite like Lord Lucan doing a runner, but the bust of law school donor Baron De Hirshmeyer which used to be in the main lobby of the law library has vanished.
Please be on the lookout for: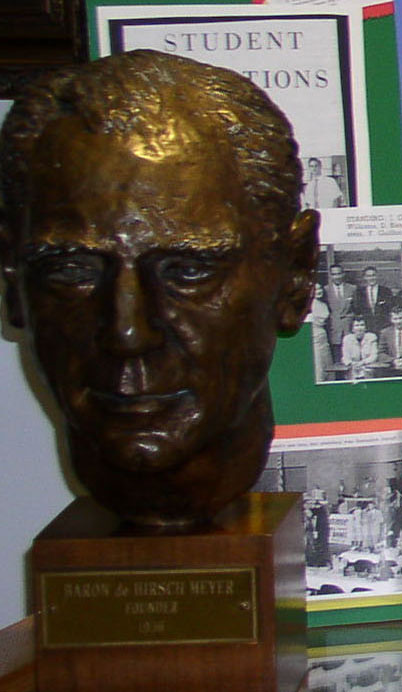 In beautiful Florida style, Baron De Hirshmeyer (d. 1974) was not a baron in the sense of having a foreign title of nobility, but rather a Jewish guy from Wisconsin named "Baron." After moving to Miami Beach in the mid-20s, Baron built a fortune in the South Beach hotel business, in real estate and later co-founded the City National Bank. He also became the first President of the Miami Beach Bar Association and a prominent local philanthropist. His gifts paid for a big chunk of the Law School's early buildings in the mid-50s and onwards.
By all accounts, the absence of a genuine title did not stop his wife, Polly, also a UM benefactor, from signing into European hotels as the "Baronness" de Hirsch Meyer. Apparently, some time after Baron's death, Polly took up with a producer of TV commercials but upon her death her paramour was disappointed to discover he had been left out of the will. His reverse-palimony-style suit against the estate did not, however, prevail.