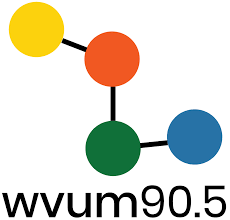 This Friday I'm scheduled to be interviewed on a political discussion program hosted on the U.M. campus station, WVUM 90.5 FM. The interview/discussion is part of a special one-off revival edition of The Monkey House which is part of Homecoming:
The Monkey House is a variety political radio talk show that originally aired from 2017 to 2019 on WVUM 90.5 FM, the University of Miami's flagship radio station. The show was hosted by UM students Israel Aragon Bravo and Andre Rivero-Guevara, who frequently engaged in down-to-earth conversations on current events with friends, professors, campus leaders, politicians, artists, and other members of the UM/Miami community. Inspired by a DIY ethos, Israel and Andy were known for approaching discussions with candor, an air of levity, and a strong desire to connect with their listeners.

On Friday, Nov 4th, Israel and Andy will be making their one-off comeback ahead of the 2022 Midterms as part of WVUM's annual Alumni Week events. In this episode, they will be discussing the state of U.S. democracy and some of the most important issues going into next week's elections.

Joining them in this special discussion is University of Miami professor of law Michael Froomkin, who teaches Administrative Law, AI/Robot Law, and Jurisprudence, and is also known for his coverage of politics and local election recommendations on his personal blog on discourse.net. They will be discussing the ongoing threats to U.S. democracy and the ways it could be improved, as well his paper "Fixing the Senate."

The show will broadcast on WVUM 90.5 FM this Friday, Nov 4th at 5 pm. The show can also be caught live on the web at wvum.org.
I'm told that my segment should start at 5:30pm.