There's been a lot in the news about the recent so-called 'trucker' protests in Canada. The whole thing didn't sound very Canadian, so it was unsurprising to learn that relatively few actual truckers were involved and a majority of the bankroll for the folks blocking traffic came from U.S. sources.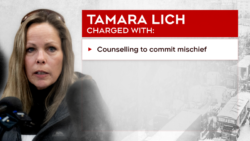 And this gem from the NYT's Canada Ends Its Freeze on Hundreds of Accounts Tied to Protests definitely caught my eye:
The authorities charged Ms. Lich on Thursday with counseling to commit mischief, a serious offense under Canadian criminal law. [emphasis added]
That sounds more like the Canada I know or imagine!