Colleges and Universities (I would imagine, although that's not what's measured in the graph below) have basically stopped raising tuition.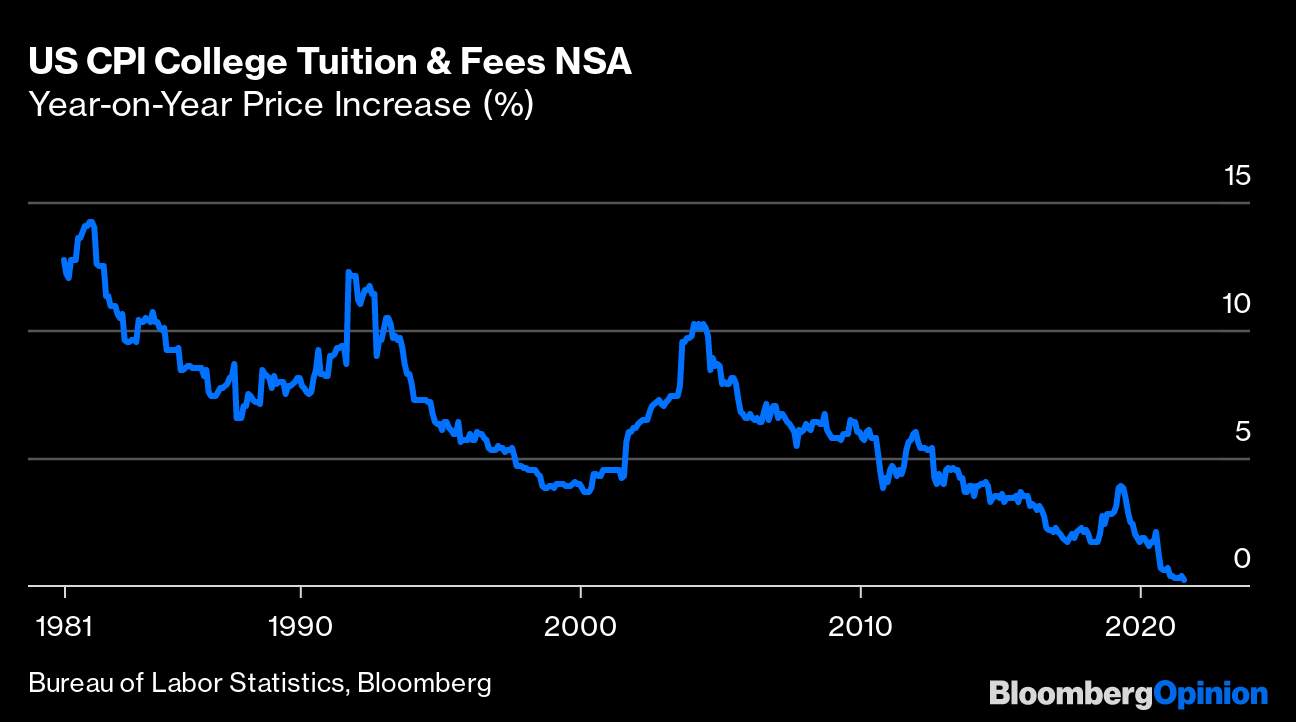 The 0.2% increase is the lowest in 40 years, and below the rate of overall inflation, making it a price decrease in real terms.
Whether this is due to COVID reducing demand, or a realization that they've reached a price ceiling I have no idea, but it's a big and welcome change.