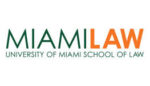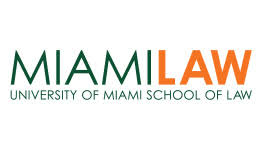 Official announcement:
The University of Miami School of Law seeks entry-level and lateral candidates to join our intellectual community beginning in the 2020-2021 academic year. These faculty hires will fill particular needs in International Law (public or private), Evidence, and Alternative Dispute Resolution (arbitration and negotiation, particularly). We also seek a Director of the Litigation Skills program at the tenured/tenure-track/non-tenure-track level, and are especially interested in candidates with a capacity to teach in at least one of the areas identified above. Finally, we seek to hire two professors of Legal Communication and Research Skills in non-tenure track positions.

The Law School is committed to diversity of all kinds in its faculty, students, and staff and encourages applications from candidates who will increase the diversity of the Miami Law community. The University of Miami is an Equal Opportunity Employer that does not discriminate on the basis of race, color, national or ethnic origin, sex, sexual orientation, gender identity and gender expression, disability, religion, age, status in the uniformed services of the United States (including veteran status), marital status, status as a victim of domestic violence, citizenship status, genetic predisposition, carrier status, or any other classification protected under federal, state, or local law.

Entry-level applicants are encouraged to use the AALS submission process to apply. Lateral applicants may submit a cover letter, curriculum vitae, writing sample, the names of three references, and teaching evaluations (if available) in PDF format to Professor Charlton Copeland, Chair, Faculty Appointments Committee, at ccopeland@law.miami.edu.
For a past post on life here — still very relevant, although note that we have an exciting new Dean — see Ten Reasons Why You Should Teach Here–And Three Why You Shouldn't (2018 edition).