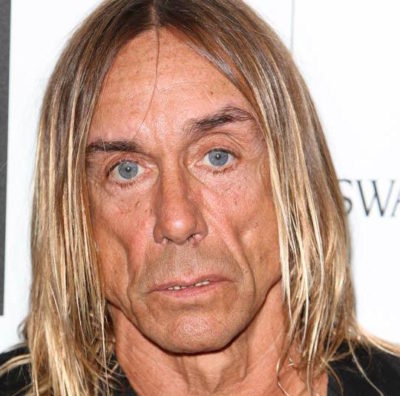 Going to see the Iggy Pop concert tonight.
I'm old enough to remember when "Iggy" for music meant Pop and not Azalea. In fact I'm old enough to remember when it seemed like New York Times style, which required that everyone be Mr. or Mrs. or Miss, might require a review of Iggy Pop to speak of "Mr. Pop". (The story is that the ban on removing honorifics broke when it came time to review an album or concert by Meat Loaf.  Meanwhile the rule that honorifics must be removed for convicted felons got changed just in time to save the paper from lèse-majesté with Spiro Agnew.)
Anyway, now that Bowie is gone, Iggy Pop may be the last of his kind. So if he's going to come here as part of his "Post Punk Depression" tour, I'm going to go there, even if it is the last week of a very busy semester. See you in row "U".