Naked Capitalism Blog — which I would currently rank as the most essential reading in blogdom — reports on a study arguing that resistance movements that adopt non-violent methods are substantially more likely to prevail against authoritarian regimes than those movements that turn to violence:
Erica Chenoweth has developed a dataset and analyzed the historical record. Below the fold are slides summarizing the results of her study of 323
 non-violent and violent campaigns 
from
 1900-2006. (There are twenty slides, so anybody with a slow connection may prefer to download a zipped file of the original PDF).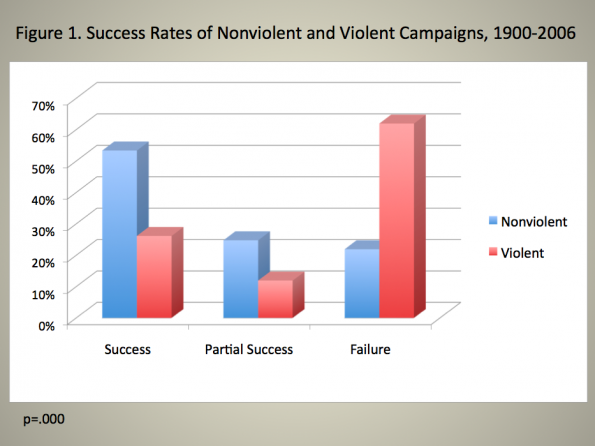 I do wonder if the movements that turned to violence may have known something about the regime, so that there might be some self-selection bias. But then who can know that much about a regime when starting a mass opposition movement?