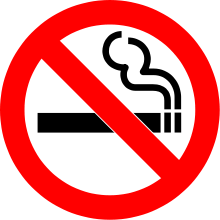 UM is becoming a no-smoking zone:
the University of Miami is launching the first step in a three-year initiative to make our Coral Gables campus smoke free. Starting on September 1, 2011, smoking will only be permitted in designated areas on University property. Additional information on our new policy, including a map with the designated smoking locations, is available at www.miami.edu/smokefree.
The inside of the Law School buildings has been nonsmoking for many years. What this means for me is that I'll be able to eat lunch in the Law School's wonderful quadrangle, known as "The Bricks", without having to keep moving to avoid being downwind of some smoker.
Incidentally, the news came via an emailed letter from UM President Donna Shalala which began like this,
To the University of Miami Community:

If we only knew then what we know now.

We believe that wisdom and smarter choices come with time and experience. Warning signs are often the collective voice of hard-earned lessons …
It turned out to be about the dangers of cigarettes, but I hope I can be forgiven for thinking at first that the letter was going to be about something else.