Saturday's haul, in addition to the push poll, is one letter, three mailers, and a door hanger left while I was out.

Mayor's Race
Tom Korge
Korge is doubling down on the negative stuff.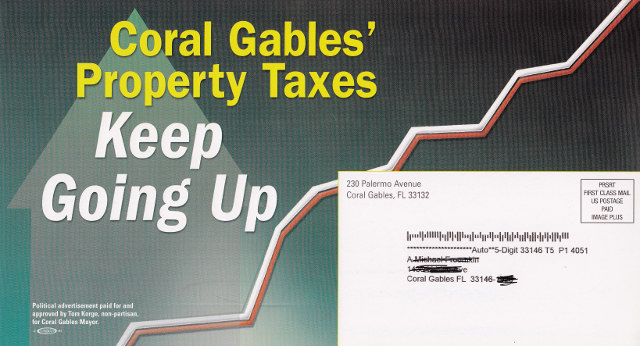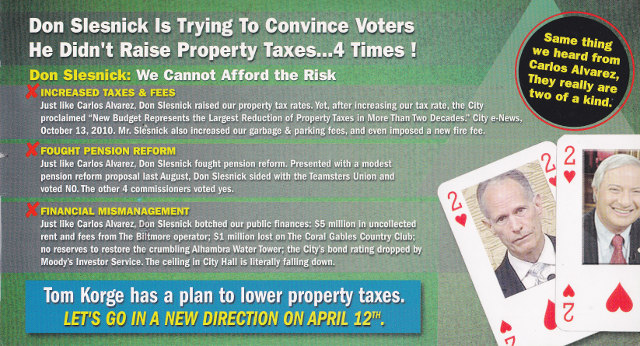 Don Slesnick
Looks like I missed the Mayor or his team when they came by the house, because I came home to find a Slesnick door hanger on the front door.
I also got a Slesnick mailer that is so big that the bottom inch or so didn't fit in my scanner.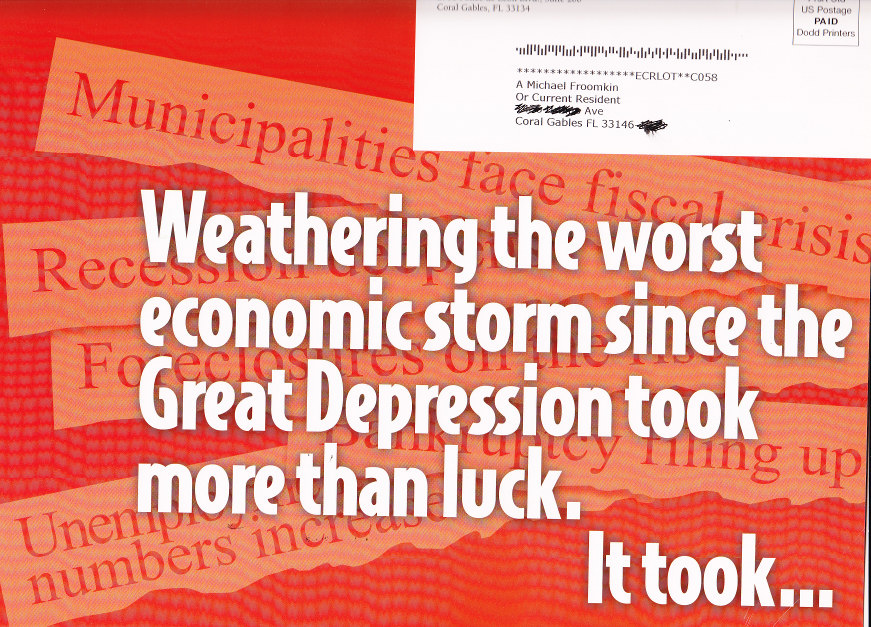 wait for it…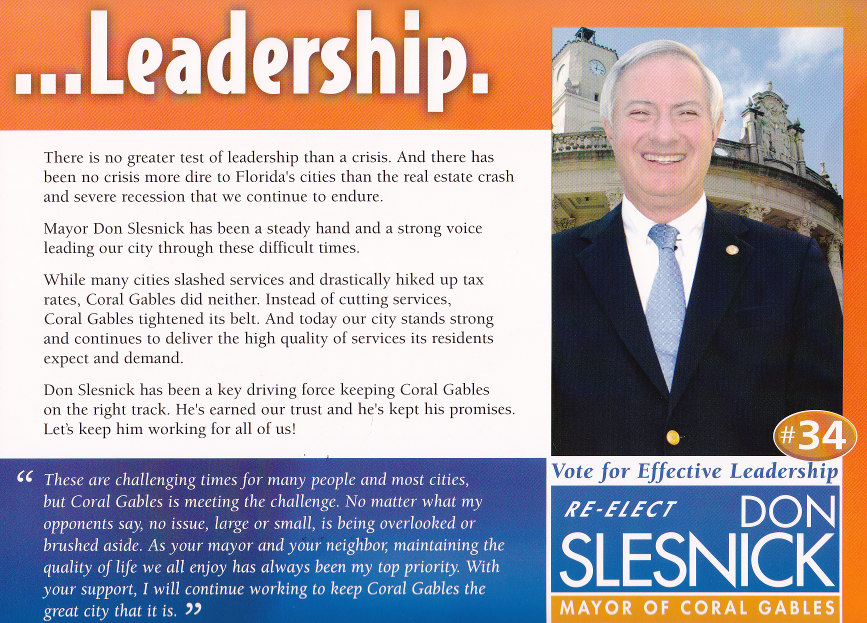 Among the things my scanner could not fit on the bottom of this page are his URL and the union "bug".  Sorry about that.
Group 4
Brad Rosenblatt
Another Rosenblatt four-pager.  It has a nice front page…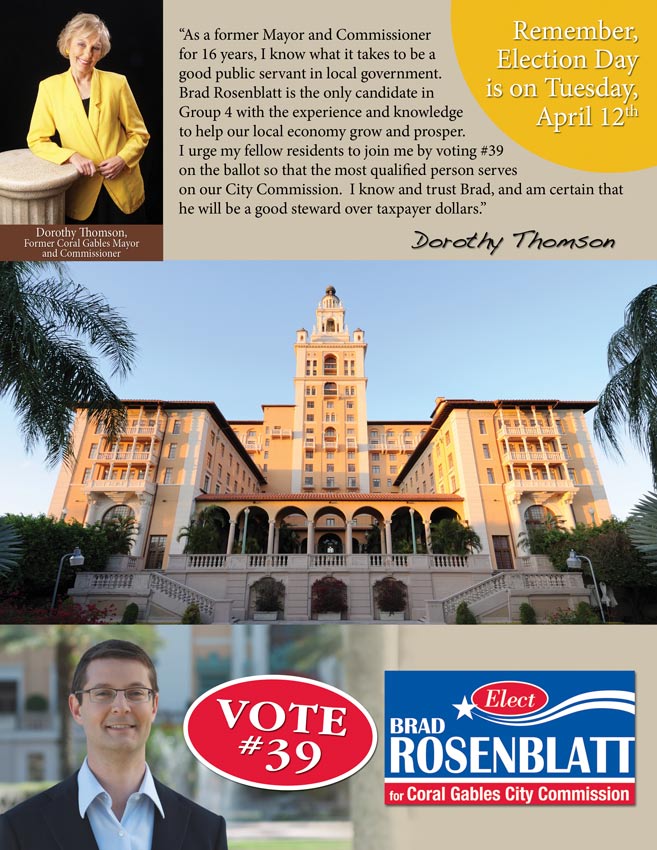 … but page two is the same message as yesterday's front page.
Page three, which is sort of a mashup of yesterdays pages two and three, is less horrible than they were as the darker brown is better than orange-brown before, but it's still not nice to look at. (You can click the above for a larger version.)
I think page four works better because the white type is bigger and thicker.
Gonzalo Sanabria
I got a letter (in a handwritten envelope) with the dead tree version of the email that has been making the rounds. See the .pdf's of page 1 and Page 2.