This morning I got another robocall.  I picked up the phone, said "hello" and there was silence. "Hello? Hello!" As a result of all the helloing, I missed the first few words of the call in which the speaker on the scratchy tape identified himself as Somebody Something former Mayor of Something. But whoever he was, his recorded voice asked me to vote for Sanabria because he understands budgets and good public policy. It closed appropriately, identifying itself as a call paid and approved by the campaign for Gonzalo Sanabria.
[Late evening update: I came home to find a message on the answering machine left around 7:30pm from "Victoria," a real live human who was calling to encourage me to vote for Sanabria.  I don't know what it is about his phone lines or his volunteers, but what she was saying was really hard to make out on the tape (sounded cheerful, though).  I'd start to worry it was my phone, or maybe my hearing, except the other messages were fine.]
This afternoon's mail brought three mailers:

A big garish orange Thank You! from Don Slesnick…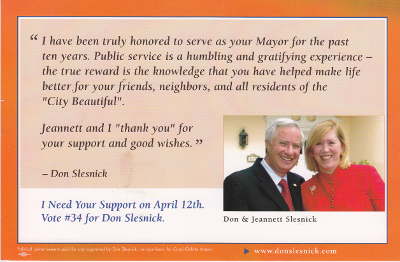 … the daily Rosenblatt …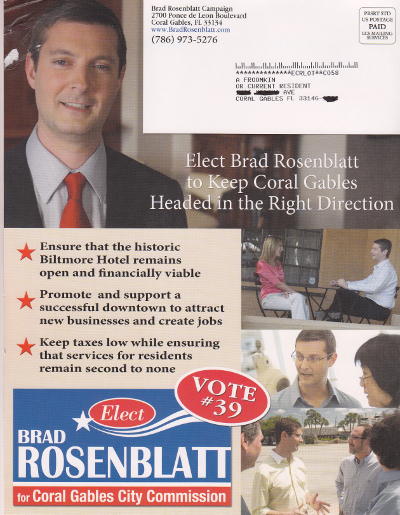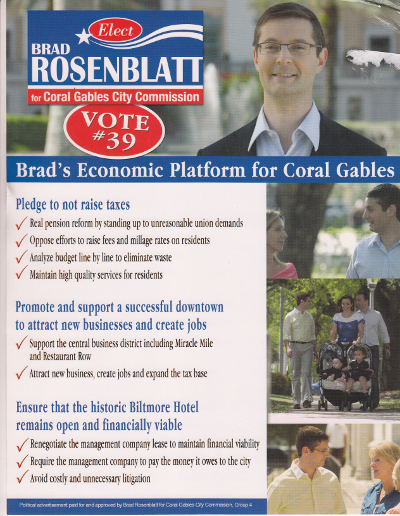 … and a Quesada.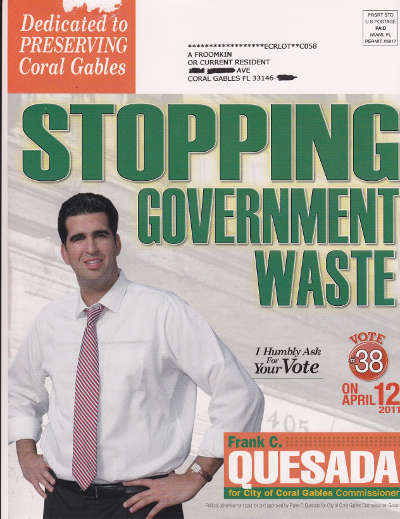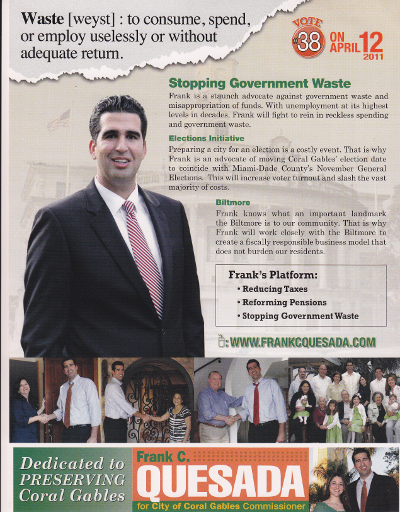 All those trees….all those dollars….