A few McCain yard signs have sprung up in the neighborhood, so I though I would retaliate. But it's not so simple.
Either the Obama people are having supply problems, or an awful lot of people were impressed with the Senator's performance in last night's debate.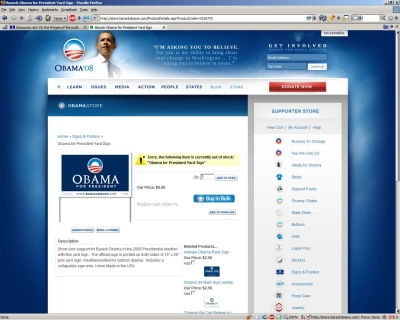 Here's a closer look at the key part:
It's especially impressive in that it seems you have to pay for them — in past campaigns down here they've been giving the signs away.