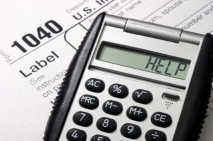 I've been doing my taxes today. And undoubtedly tomorrow.
I believe that taxes are the price of civilization, but did they have to make TurboTax even less fun to use than it was last year?
I suppose I could offload the hassle to an accountant, but given that I'm fairly careful about claiming what I can claim — but don't believe in pushing the envelope — I can't believe one would save me enough money to justify the expense unless they went too far.