The law school school roared back into session today, and my Administrative Law class was, at 8am, the first class most of my students had since Hurricane Wilma. Those of us without power were feeling the strain.
It being Halloween, I thought I should wear a costume to class in order to cheer things up. I wanted to go as something scary, so I went as a law professor. Here's a photo: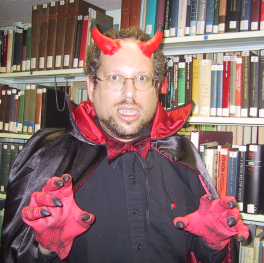 It was slightly disturbing that some people didn't seem able to tell the difference from how I usually look….