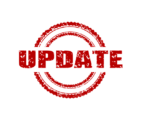 I was reading a long and complicated contract that I was thinking of signing (details are NDA'd, so don't ask), and I came upon this piece of contemporary drafting:
Whenever the context of this Agreement permits, the masculine gender shall include the feminine and neuter genders, and reference to singular or plural shall be interchangeable with the other.
My first thought was this showed that the times are indeed changing.
My second thought was that if I was a contract drafter (in some evil alternate universe; I'm much better at litigation!) I'd want to put this into my standard forms.
And my third thought was that if I was reviewing a contract for something important and it didn't have a clause like this, I'd ask when the form was last updated.  Stale forms can be dangerous…