Google released 750 new icons for phones and tablets that will undoubtedly take over the world. They're free for anyone to use.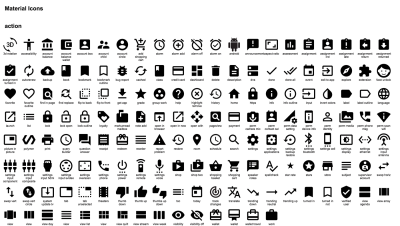 (Click above for a larger image of a some of them.) Cory Doctorow thinks this move by Google is great, and one disagrees with Cory at one's peril since he's usually right.
I suppose it's language-independent and transnational. I can't help but think, though, that the task of memorizing the meanings for these pictures will be akin to learning Chinese.
Wasn't the move from pictograms to the alphabet supposed to be a triumph of civilization?