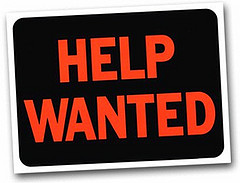 Jotwell, the online journal of reviews of recent faculty scholarship relating to the law, needs a Student Summer Editor. The student editor supports faculty editors both at UM and elsewhere, and has a role that is a blend of a substantive editor and a managing editor.
The ideal candidate will be a current University of Miami School of Law 1L or 2L who is organized, a careful editor, and enjoys reading legal scholarship. Grades matter for this job, but a demonstrated ability to write and edit may substitute for grades up to a point. The job would start as soon as you are available after your Spring '13 final exams and run to mid-August; there would be no problem if you wanted to take one or more vacation periods during that time, as long as none of them was for a long continuous period.
The workload typically runs 30 hours per week, and is paid at the law school's research assistant scale, which in most cases is $13/hr. Jotwell uses WordPress to publish, but it is easy to learn, so no experience needed.
If you are interested, please email your c.v. (aka "your résumé") and a copy (unofficial is fine) of your transcript to michael.froomkin@gmail.com. If you have a non-legal writing sample please include that also.
Some preference may be given to applicants who indicate that they also would be willing to continue as a part of the team of Student Editors during the 2013-2014 school year, a job that typically takes 7-10 hours per week.