No phone calls, no door-knockers on Saturday. Just three mailers: a four-pager from Tom Korge, and giant cards from Frank Quesada and from the "Accountability Project" (Police unions et al.) for Gonzalo Sanabria (but it's a positive mailer for a change).
Let's get to the scans:

Korge's four-pager says on the cover, "We need a CLEARER VISION for Coral Gables." And then it has a photo of City Hall that is out of focus (geddit?).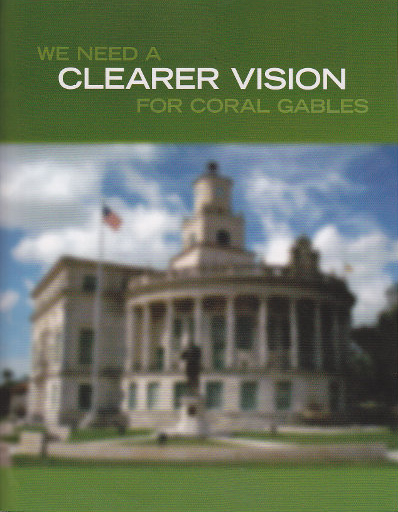 Page two is negative, but not below the belt, as it is about the incumbent's record: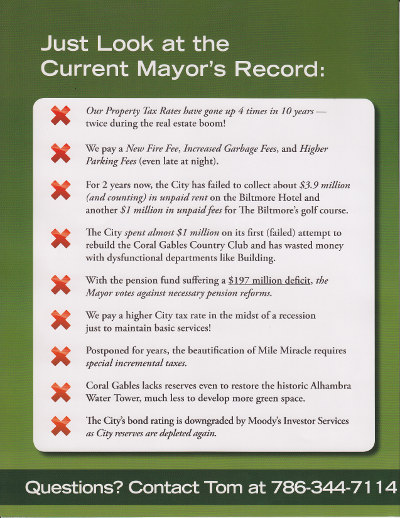 Page three has promises, including the promise to "lower property tax rates" — not just freeze them, lower them. I wonder how realistic that is?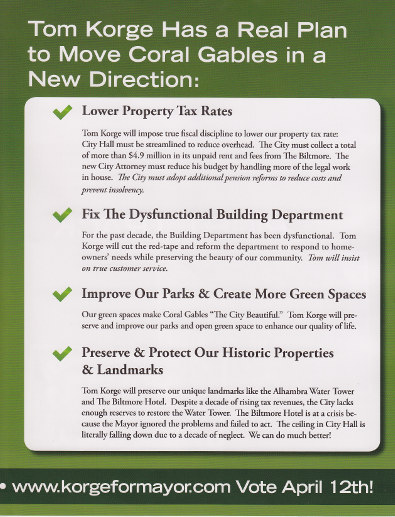 Page four doesn't say much, just tells you to look inside, but overall a nice-looking piece of mail.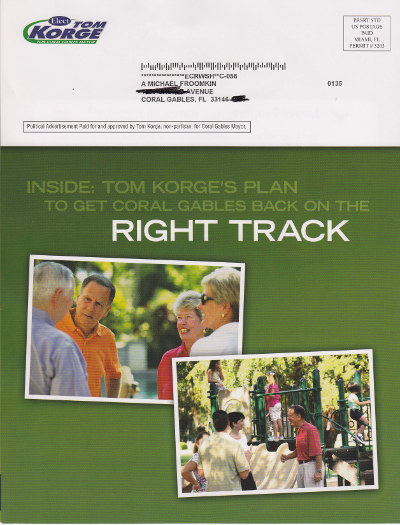 Quesdada's pitch is that he's running a positive campaign. Nothing substantive here, but could be effective.
The letter format on the flip is a nice touch, about how he promised to be positive and he's sticking to it.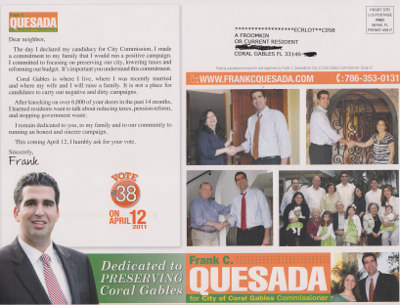 Of course, this is a form of negative campaigning, but a relatively subtle one. Relatively.
The Sanabria mailer was paid for by his supportive PAC (see Coral Gables Police Union Paid for Attack Mailers). But this time it's the velvet glove.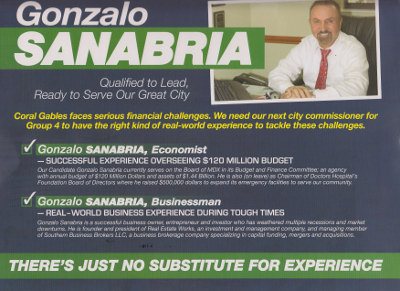 Not much going on at the flilp.
It's an OK mailer, nothing wrong with it, pleasant to look at, but not a wow either.