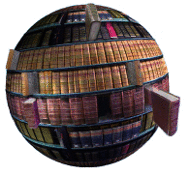 James Grimmelmann has a nice piece up on Jotwell called Third Parties to the Rescue.
Here's how it starts:
Michael Risch's Virtual Third Parties, 25 Santa Clara Computer & High Tech. L.J. 416 (2009) tips the scales at a mere eleven pages—but it punches far above its weight class. He gives a clear and straightforward reading of third-party beneficiary doctrine in contract law to put a new spin on old problems of online power.

Risch's subject is virtual worlds, where the immense technical power of the world's provider is so well-recognized that it has its own shorthand name: the "God Problem." If Blizzard wants to exile you from World of Warcraft, confiscate everything you own in-world, or stick your avatar in the stocks, their control over the servers lets them do it with a few keystrokes. Your avatar's arms are never going to be long enough to box with a game god whose software controls arm length.