The New Times reports that this could be the Last Year for King Mango Strut? — a victim of red tape and increasing costs imposed by the City of Miami.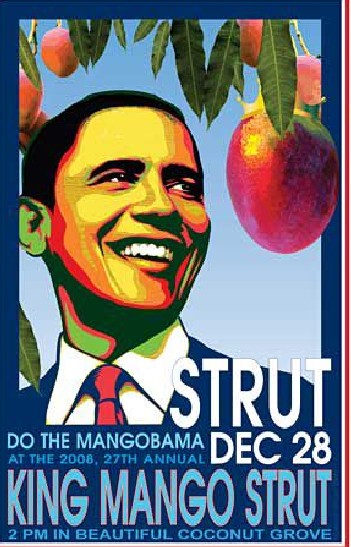 The King Mango Strut is a local tradition — a wacky parade for no discernible reason, about not too much, with lots of silly floats and marchers satirizing local politicians and current events. It's good pointless fun.
Dec. 28 at 2pm if you want to catch what might be the last, historic, Strut:
The strut route begins at the corner of Commodore Plaza and Main Highway. It turns left onto Main Highway and then turns left onto Grand Avenue at Cocowalk and turn left again at Commodore Plaza. If we are having too much fun we will go around again until we all fall down. Right after the strut, there will be parties all around the Grove.