I knew that times were tough for the county, but domain names are not that expensive.
It seems, however, that the Miami-Dade Public Library has failed to renew its domain name. Right now if you cruise over to http://www.mdpls.org you get a message from Network Solutions saying "mdpls.org expired on 09/05/2008 and is pending renewal or deletion."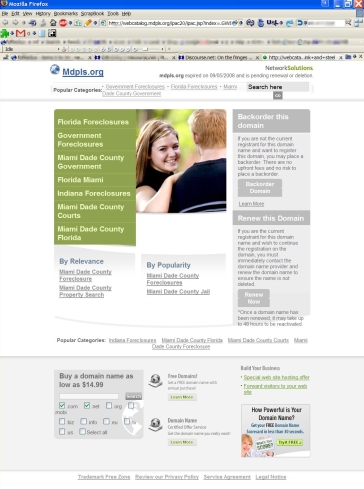 So I called the main library and reported it. The front-line person seemed dubious, "It worked yesterday," but agreed to report it to (unnamed) higher-ups.
Here's hoping they get that online catalog back online soon. Heck, I'd gladly pay for it myself, if necessary (or possible).
By the way, MDPLS, if you are trying to save a buck you can get a much better deal on domain name registration by switching registrars.
Update (8pm): They're back…